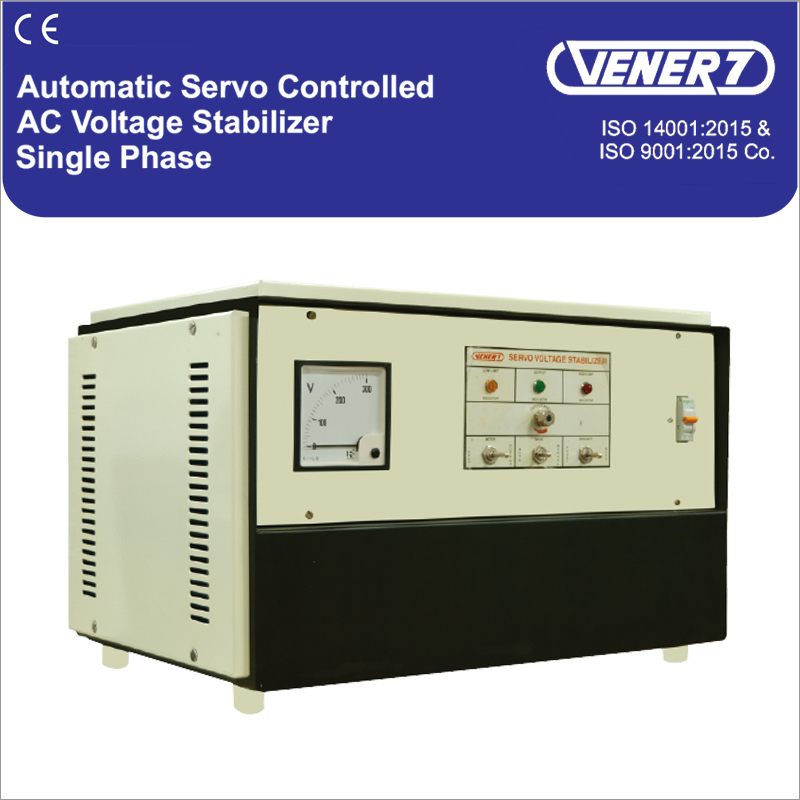 Single Phase SCVS Air Cooled
Product Description
We offer
Single Phase SCVS Air Cooled
stabilizers, which are the rugged and highly functional stabilizers. These are commonly available in natural as well as forced air cooled range. Appropriately suitable for CMM, CNC machines, cold storage units, textile & spinning mills, CT Scan, MRI machines, food processing equipment, restaurants, retail outlets and other office applications, these best quality products insure the safety and protection of electrical appliances. These
Single Phase SCVS Air Cooled
stabilizers need no potentiometer accommodations and provide the flexibility to modify the parameters.
Key Points :
Provided with set output electromotive force as well as set output voltage sensitivity.
Provision of output over / under voltage cut-off.
Provision of input over voltage / under voltage cut-off.
Trip time delay accommodations can be done with various settings.
Featured with Isolated motor driven controls, Non-automatic and automatic start provision.
Provided with common control cards with any capacity.
Provided with output start as well as stop facility.
Available with fully micro control utility.
Generator compatibility with all indoor & outdoor models.