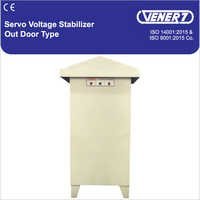 Single Phase SCVS Outdoor
Product Description
Provided
Single Phase SCVS Outdoor
stabilizers are the highly functional stabilizers, specifically made for outdoor applications. Appropriately fit for cold storage units, textile & mills, CMM, CNC machines, MRI machines, restaurants, retail outlets, food processing equipment, and several other applications, these optimum quality products ensure the safety and protection of electrical contraptions. Offered
Single Phase SCVS Outdoor
stabilizers need no potentiometer fixtures and give the flexibility to alter the parameters. These are provisioned with set output electromotive force and fixed output voltage sensitivity.
Key Points :
Availability of output over as well as under voltage cut-off.
Accessibility of input over voltage as well as under voltage cut-off.
Trip time hold accommodations can be executed with different settings.
Featured with isolated motor driven controls, hand-operated and automated start provision.
Supplied with common control cards with all capacities.
Rendered with output start as well as stop provision.
Accessible with fully micro control functionality.